Partners working for Ausgrid must first be registered in the Ausgrid Partners Safety Management System (APSMS) if requested to do so.
The online system underscores the Ausgrid commitment to the health, safety and wellbeing of everyone working for us.
It allows partners to have their business details and required documents (including insurances and licences) uploaded to prove their compliance to work for Ausgrid.
Partners will also register and book their workers into inductions they must complete to work for Ausgrid.
The system allows Ausgrid and its partners to manage a shared duty of care and meet health and safety obligations.
Click to learn more about the registration process.
Please note: you should only follow the compliance process if you have been requested to do so by Ausgrid.
Pegasus
Pegasus connects a competent workforce. They manage the Partners Safety Management System and Role Portal on behalf of Ausgrid.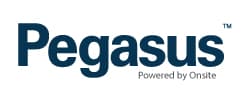 The complete Pegasus workforce management solution:
provides immediate access to data on the workforce
manages all training and inductions
administers compliance and pre-qualification documents
manages the qualifications and competency, including licences and medicals, of all workers on a project
awards accreditation upon successful completion of inductions and assessments
provides tools for audit, investigation and inspection of businesses and workers
offers online and call centre support
manages contractor performance over term of their contract
Visit pegasus.net.au